NFHS Adult & Auxiliary Officials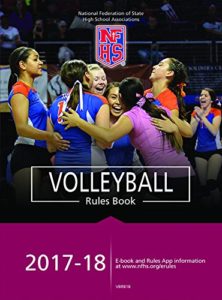 There will be an annual general membership meeting and start of the training on August 9th.  There will be a short annual meeting the first part so we can get our new bylaws approved with a couple of other items to address and then the training will begin.
In order to participate in these trainings, you will need to drop by the ASAA office at 4048 Laurel to pay your fee and pick up your test and rules book. Please complete your OPEN BOOK test BEFORE the training and bring with you. It will be reviewed and corrected to 100% for completion of the training.  You will also need to be in attendance and certified for this year in order to be considered for assignments in August. This applies to our Auxiliary officials as well as our adult ones.  Please attend on your correct level training date. These is also a scrimmage scheduled at Chugiak to come out and practice your new skill set.
You will need to attend both Wednesday and Thursday sessions.
August 9th – General Meeting and NFHS Adult Official Training
August 10th – NFHS Adult Official Training
6pm – BP Energy Center
August 12th – NFHS Auxiliary Official Training
5pm – Frontier Bldg, Ste 100
August 15th – Chugiak Scrimmage
7pm – Chugiak High School
NFHS Scorekeeper Training
These trainings are being provided to certify scorekeepers for each high school to keep books for JV and Varsity matches.  These trainings will go over both scoring and libero tracking for the upcoming season.  There is no up front cost to attend this training. It is highly recommended that each high school send two people to be trained in scorekeeping.  This is suggested even if you were trained last year. If there is interest, trainer(s) will be out at Chugiak for practice scorekeeping as well.
August 13th – NFHS Scorekeeper Training
1pm – Frontier Bldg Ste 100
August 30th – NFHS Scorekeeper Training
6pm – BP Energy Center
August 15th – Chugiak Scrimmage
7pm – Chugiak High School
NCAA Line Judges & Scorekeepers
These will be run through and held at UAA with a national official coming to Anchorage to run these trainings. You will be required to register as a member of PAVO and NCAA officials organizations.  We will have that information available to share at the training.